January Bothy Birthday Giveaway
Posted in
Giveaway
Prize draw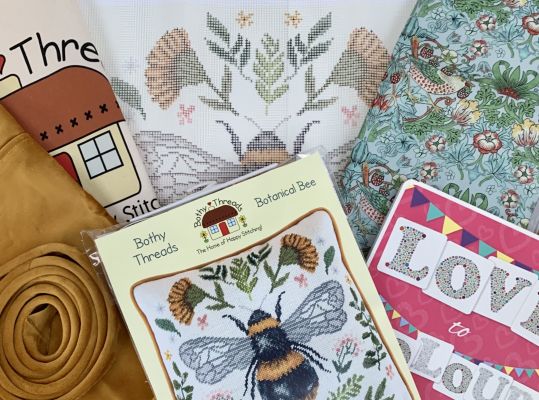 2023 is our big birthday year and to celebrate, we are giving away a special selection of kits and goodies each month!
This month, you can win a tapestry kit of your choice, a velvet backing kit to match, a Morris & Co. shopper, a colouring book from Suzy Taylor, and a Bothy Threads Birthday tote bag and a Handmade needle minder.
To be in with a chance of winning, simply enter your details below and tell us in which year William Morris was born?
Top tip - you can find the answer on our website!
And don't forget to let us know which tapestry kit you would choose from our entire tapestry collection which you can view here… View All Tapestries
Competition closes at 23:59 on Tuesday 31st January 2023.
This competition is open to UK residents only. Please check our giveaway terms and conditions for all entry rules. Please do not enter if you are in any way associated with Bothy Threads directly, including wholesale customers.
Entries for this competition were closed on the 31st January 2023 11:59pm