Our Artists
Discover the wonderful artists behind our Cross Stitch, Long Stitch and Tapestry collections...
Lucy Pittaway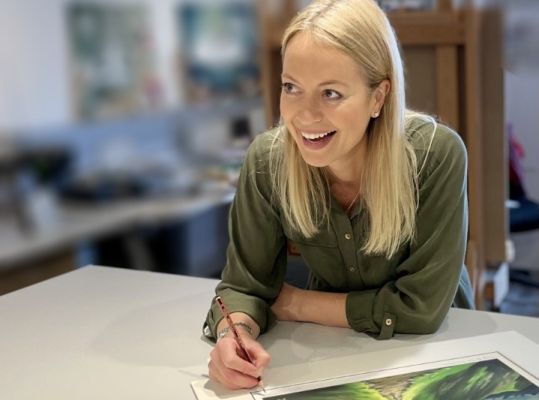 Lucy Pittaway
With a successful career and national accolades to her name, Lucy Pittaway is a household name for many. Well known across Yorkshire, North-East and beyond for her naïve and imaginative art, Lucy has one goal; create art that makes you smile. Lucy uses soft pastels on board to create bright and uplifting artwork. Each piece has a real-life story behind it inspired by the sights, sounds and events in her own life including family, surroundings and those closest to her.
A former graphic designer and teacher, Lucy became a self-published artist full-time in 2012. In a short space of time, her popularity grew with artwork now being shipped worldwide. As the popularity of Lucy's artwork grew, so did her range of merchandise with her artwork now adorning ceramics, textiles, and stationery; making beautiful gifts or additions to any home.