August Bothy Birthday Giveaway
Posted in
Giveaway
Prize draw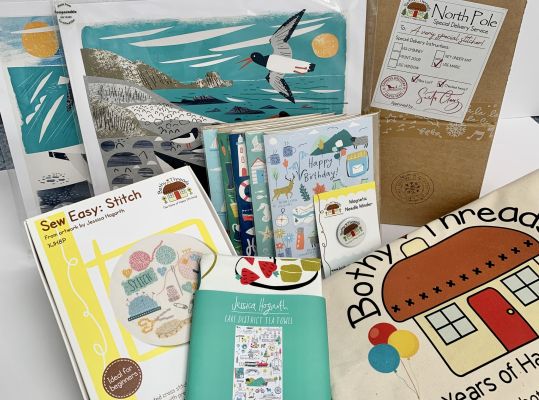 Our birthday prize draw this month celebrates our 30th Birthday! Our prize includes artwork by Matt Johnson, beautiful greetings cards and tea towel by Jessica Hogarth, a Bothy Threads needle minder, a kit of your choice from the Bothy Threads catalogue, a Bothy birthday tote bag and... drum roll please.... A Bothy Threads 2023 Advent Calendar!*
To be in with a chance of winning, simply enter your details below and tell us... How many designs do we plan to launch in 2024?
Top tip – you can find the answer in our blogs!
And don't forget to let us know which kit you would choose from our collection!
Competition closes at 23:59 on Thursday 31st August 2023. *The Advent Calendar will be dispatched in October, in line with its official launch, the rest of this months prize will be dispatched when the winner is announced.
This competition is open to UK residents only. Please check our giveaway terms and conditions for all entry rules. Please do not enter if you are in any way associated with Bothy Threads directly, including wholesale customers. Thank you.
Entries for this competition were closed on the 31st August 2023 11:59pm