Time for a bit of Pandemonium?
Posted in
Product News
The 2021 Wrendale brochure has some great new artwork that I can't wait to bring you in cross stitch. I started off with Hannah's Red Pandas. I know several of you have already requested that I do this one on Facebook. I am working on it now and hope that you can have the kit by the Autumn. They are such attractive animals. Apparently, they were called pandas before pandas were called pandas (if you see what I mean)! They are not closely related but do both love bamboo and have a modified wrist bone which acts like a thumb. This evolved to help the red panda climb trees and also helps it to grasp the bamboo.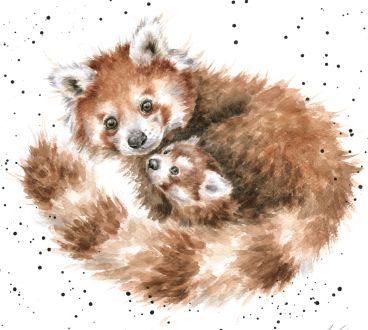 They are only the size of a large cat with a slightly longer body and are arboreal. About half the population are in the Eastern Himalayas. They eat mostly bamboo and do little else than sleep and eat because of their low calorie diets! But they are endangered because of farming and logging.
I went trekking in the Himalayas and the Sherpas often said that there were red pandas around, but we never saw them despite going out in the forest at night! To be precise they are 'crepuscular' which means they are active at dawn and dusk! Can you spot a panda in any of these pictures?

No, me neither!
Anyway, you are certain to spot them only a few miles down the road from here at 'The Lake District Wildlife Park'. They have a pair called Mei Ii (beautiful one) and Charu (graceful). They are hoping to breed from them.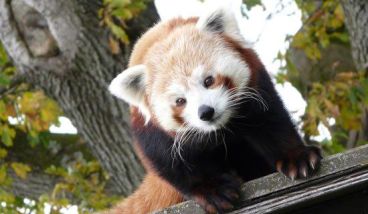 Did you know?
There is an internet browser called 'Firefox' which means Red Panda.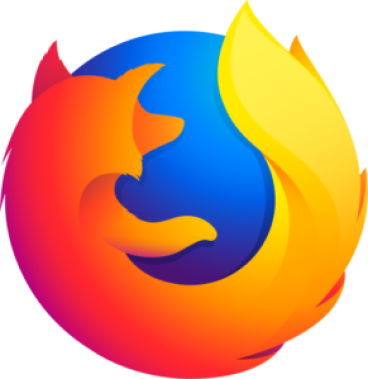 Eat, sleep, internet browse… sounding a bit like lockdown for some people who can't work at the moment!
As always, stay safe everyone and happy stitching!
Love Kate x