On Your Bike
Posted in
Artist Inspiration
I've always loved cycling. I think it's such a great way to explore and enjoy the countryside. Pop on your helmet, grab something to drink and off you go! As a student I remember an idyllic week cycling along the lanes of the Isle of Wight. In Cumbria I have to admit it is slightly more challenging to find routes that avoid the gradients of up to 30% but now ebikes can solve even that!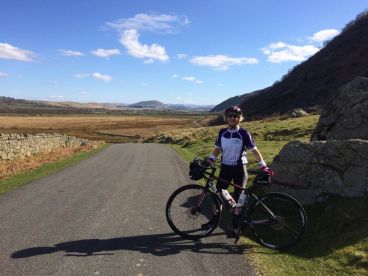 The first bikes in the early 1800s were like the balance bikes that kids have today, with no pedals. A German called Philipp Moritz Fischer had used one of them to get to school and went on to develop the first bike with pedals in 1853.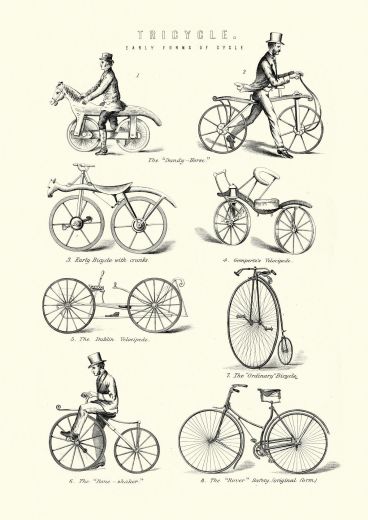 In the 1880s a bike called the 'Rover Safety Bicycle' came to the market. Cycling became popular because it allowed men and women to be together UNCHAPERONED!!! There was alarm about the morality of this and the fact that women's cycling attire became less enveloping! The first bicycle suitable for women was called the 'freedom machine', as christened by the American feminist Susan B. Anthony. It played a large role in female emancipation. The bicycle came to symbolise the 'New Woman' of the late nineteenth century. She said…
'I think it has done more to emancipate women than anything else in the world… I stand and rejoice every time I see a woman ride by on a wheel…the picture of free, untrammelled womanhood'.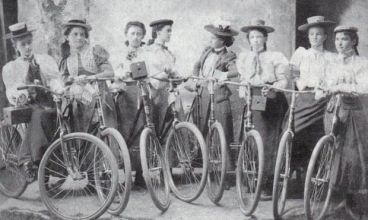 During the Covid Pandemic cycling has boomed. Cycling shops were designated as essential and so open throughout. I know our local shop in Cockermouth is working flat out and every time I go in the shop is full of bike boxes! There has been a record demand for bikes and Electric bikes in particular.
Cycling is great for the Environment and physical health. A survey by BikeRadar and CALM (Campaign Against Living Miserably) found 91% of participants said cycling has a positive impact on their mental health. I certainly feel much happier after a cycle ride. The biggest advantage for me however has to be the cake! All those calories that you burn just have to be replaced somehow…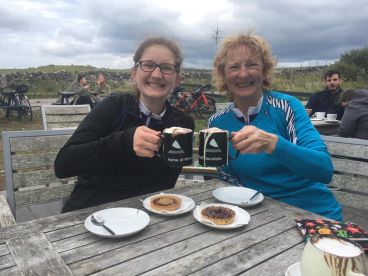 If I can't get you on your bike, then maybe you could stitch something related. Bothy have some bike kits coming out in our Summer Collection on the 11th May to tempt you…
Happy Stitching (or biking)!
Kate x