World Book Day 2023!
Posted in
Giveaway
Prize draw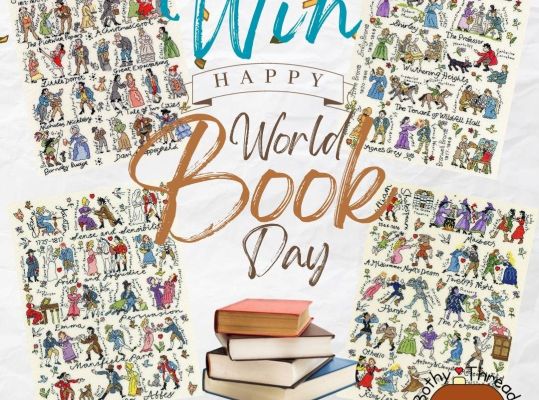 It's World Book Day today! It's so fun to see all the kiddies dressed up as their favourite book characters, but how do you celebrate? Maybe you choose a brand new book to start or pick up your most favourite book in the world to re-read again. This World Book Day why not stitch one of your favourites from some literary classics like Shakespeare, Austen, Dickens or Bronte?
We have a flash giveaway just for today, where one lucky person wins a kit from Pete Smiths Literary Greats range, and a £5 National Book Token so that you can choose your favourite from your local book store also!
Fill in the details below to submit your entry!
Entries close at midnight on Thursday 2nd March 2023.
This competition is open to UK residents only. Please check our giveaway terms and conditions for all entry rules. Please do not enter if you are in any way associated with Bothy Threads directly, including wholesale customers. Thank you.
Entries for this competition were closed on the 03rd March 2023 12:00am