May Bothy Birthday Giveaway!
Posted in
Giveaway
Prize draw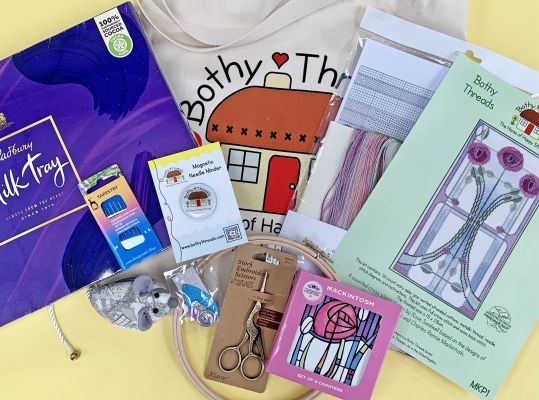 This month we are featuring Derwentwater Designs. Our prize includes a cute pin cushion, sewing hoop, needles and scissors, Bothy needle minder, a kit of your choice from the Derwenwater Collection, a box of chocolates and one of our Bothy birthday tote bags to keep all your goodies in!
To be in with a chance of winning, simply enter your details below and tell us in what year did William Wordsworth write his poem 'I Wandered Lonely As A Cloud'?
Top tip – you can find the answer on our website!
And don't forget to let us know which kit you would choose from our entire Derwentwater Designs Collection!
Competition closes at 23:59 on Wednesday 31st May 2023.
This competition is open to UK residents only. Please check our giveaway terms and conditions for all entry rules. Please do not enter if you are in any way associated with Bothy Threads directly, including wholesale customers. Thank you.
Submission Form