Bothies and beyond!
Posted in
Business News
Following on from my last blog where I explained a little about what a Bothy is, I thought I would tell you a bit more about our Bothy!
When I started the business in 1992 I was living at home near Reading. My parents were very excited and supportive. Mum helped count threads and Dad learnt how to frame the pictures. Their house was part of a big estate. The main house had been the potting shed and there was a Bothy which had been the gardener's cottage. We also had a dilapidated Victorian greenhouse and paths diving off everywhere into the boundary hedges! We started off using the Bothy for the business and so decided on the name 'Bothy Threads'. Although it looks idyllic, sadly it was very cold and damp and we had to appropriate a few rooms in their house!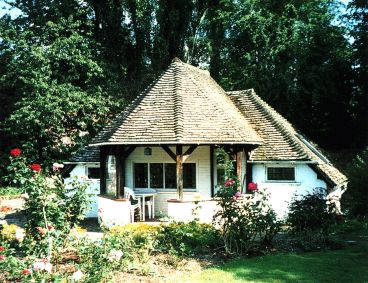 After that we moved to Newmarket and rented a unit on an industrial estate which couldn't be described as a bothy in any shape or form. In 2014 we moved to Cumbria and I dreamt of getting a proper stone built bothy at last to run the business from… but sadly it was not to be. We looked at lots of old stone farm buildings but it seems that anything like that gets sold to developers these days. Eventually we decided that we would have to build our own! It is a very smart industrial unit but not quite the bothy I had in mind!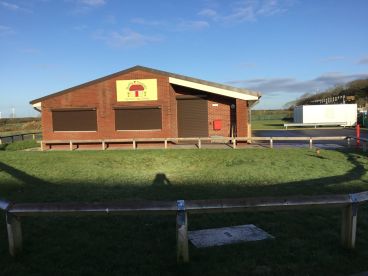 One thing that I am very pleased about is our logo that a friend in Cumbria developed for us. We do have an enormous sign with it on and painted the Bothy in those colours so it does look good!
Obviously, I am always on the look out for bothy related things and here are some I've found!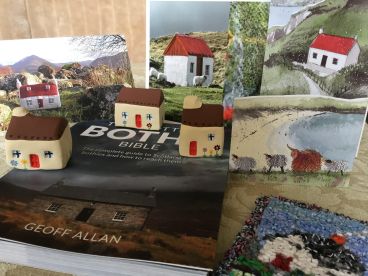 I do find it rather nice that when you type 'bothy' into Amazon you get a strange mixture of bothies and our sewing kits!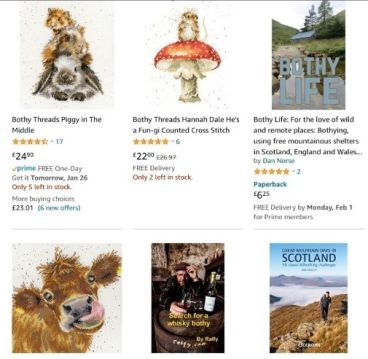 We have actually just decided that this Bothy is already too small for us. We are now a team of 20 people and obviously with social distancing this has meant that we need more space. We have bought the plot next to us and plans are being submitted. I'll keep you up to date with progress.
Love and happy stitching!
Kate xx