October Bothy Birthday Giveaway
Posted in
Giveaway
Prize draw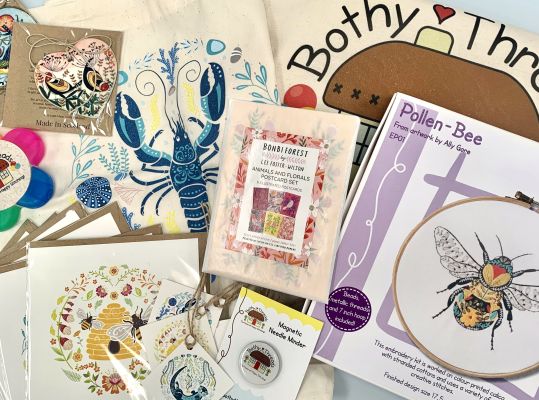 Our birthday prize draw this month celebrates Creative Embroidery. A tote bag and greetings cards from artist Kathy Pilcher, decorations from artist Linda Hoskin, inspirational postcards from Lee Foster-Wilson, Bothy Threads highlighter, needle minder, tote bag and a kit of your choice from the Bothy Threads Collection!
To be in with a chance of winning, simply enter your details below and tell us... according to our latest birthday blog, what new style of embroidery designs will be released in the Autumn 2023 collection?
Top tip – you can find the answer in our blogs!
And don't forget to let us know which kit you would choose from the collection!
Competition closes at 23:59 on Tuesday 31st October 2023.
This competition is open to UK residents only. Please check our giveaway terms and conditions for all entry rules. Please do not enter if you are in any way associated with Bothy Threads directly, including wholesale customers. Thank you.
Entries for this competition were closed on the 31st October 2023 11:59pm