Bothy Threads Tote Bags!
Posted in
Giveaway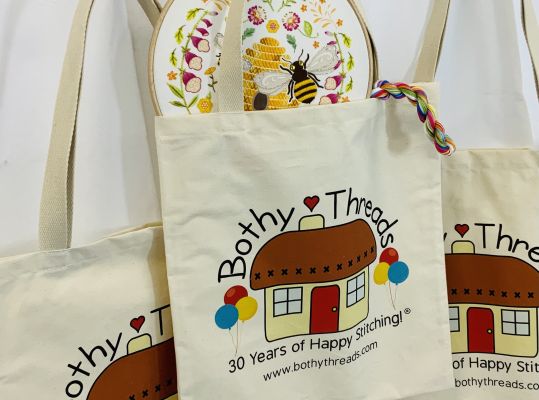 Spend over £150 and receive a limited edition Bothy Threads 30th birthday celebrations tote bag free with your order.
These one of a kind cotton tote bags are perfect for storing your latest project, your favourite Bothy Threads kit, or even your shopping when out and about. Made from 100% cotton with strong jute handles which are long enough to be carried over your shoulder, they are the must have accessories for all Bothy Threads fans!
Only available to retail customers. Not applicable to wholesale orders. 1 free bag per order with a value over £150.
Start Shopping...